Malous prizes, scholarships and awards
WORDPRIZE 2009
Malou was awarded the Wordprize at the annual WORDFESTIVAL. The jury motivates the choice of Malou as the prize-winner: 'Malou Berg is awarded the Wordprize because she has created a language of her own, a sensual and musical language – Pleiadian. She has furthermore the capability to inspire others to express themselves in singing the words and enjoying them.'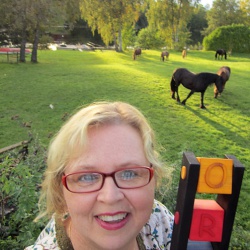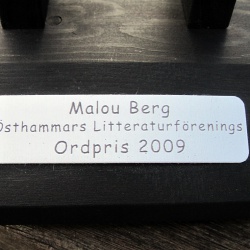 ---
UK SONGWRITING CONTEST 2006

Swedish singing and composing artist Malou Berg's song Omine has won one of the key awards at the UK Songwriting Contest. Berg's song Omine, the title track of her third album, won in the Miscellaneous category of the awards, sponsored by among others BBC Radio, The Brit Trust, The British Academy of Composers and Songwriters, Broadjam and Play Magazine.
Listen to Omine here.
"I feel very honoured to receive this award, and I am especially happy that it was Omine. This song is very close to my heart. Many people have written to me about the song, and how much it has touched them, says Malou".
Read more at songwritingcontest.co.uk
---
BROADJAM NEW AGE CONTEST okt 2006
Winner with the song "Omine" from the album OMINE
---
ÖSTHAMMARS KOMMUNS CULTUREPRIZE 2005 2005
Malou recieved the culture prize and the jury's motivation was as follows: Malou is an artistical musical power! She has renewed the culturelife in the community and given her many participants in choirs and performances – as well as us in the audience – wonderful experiences of worlds we never knew existed."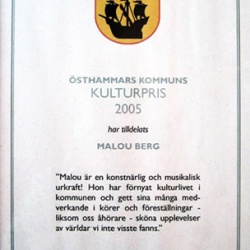 ---
ARTIST SCHOLARSHIPS
Malou Berg has recieved scholarships from Konstnärsnämnden to finalize and develope her musical piece "Den Inre Vägen" (The Inner Path) several years in a row, in the early nineties.
---
BILLBOARD SONG CONTEST 1990
Together with the pianoplayer and my at the time accompanist Steve Dobrogosz (english translation of the Swedish poet Sven Lidman's poemt 'Kom med eld'. Recorded on LP Beam Of Light)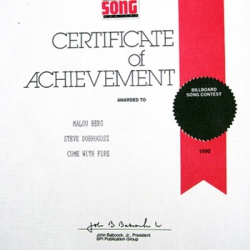 ---
BILLBOARD SONG CONTEST 1990
Together with lyricist Susanne Wigforss, awards for our gospelsongs: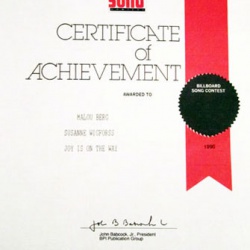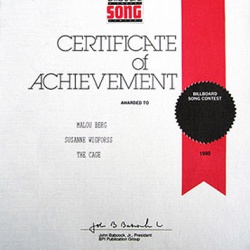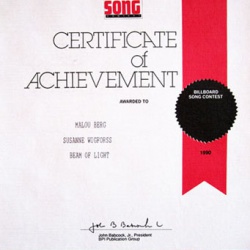 ---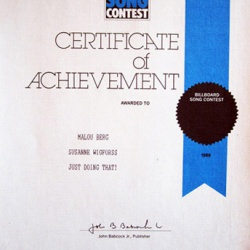 ---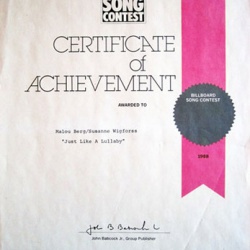 ---
STIM-SCHOLARSHIP
Several times during 1970-1980.