ABOUT MALOU BERG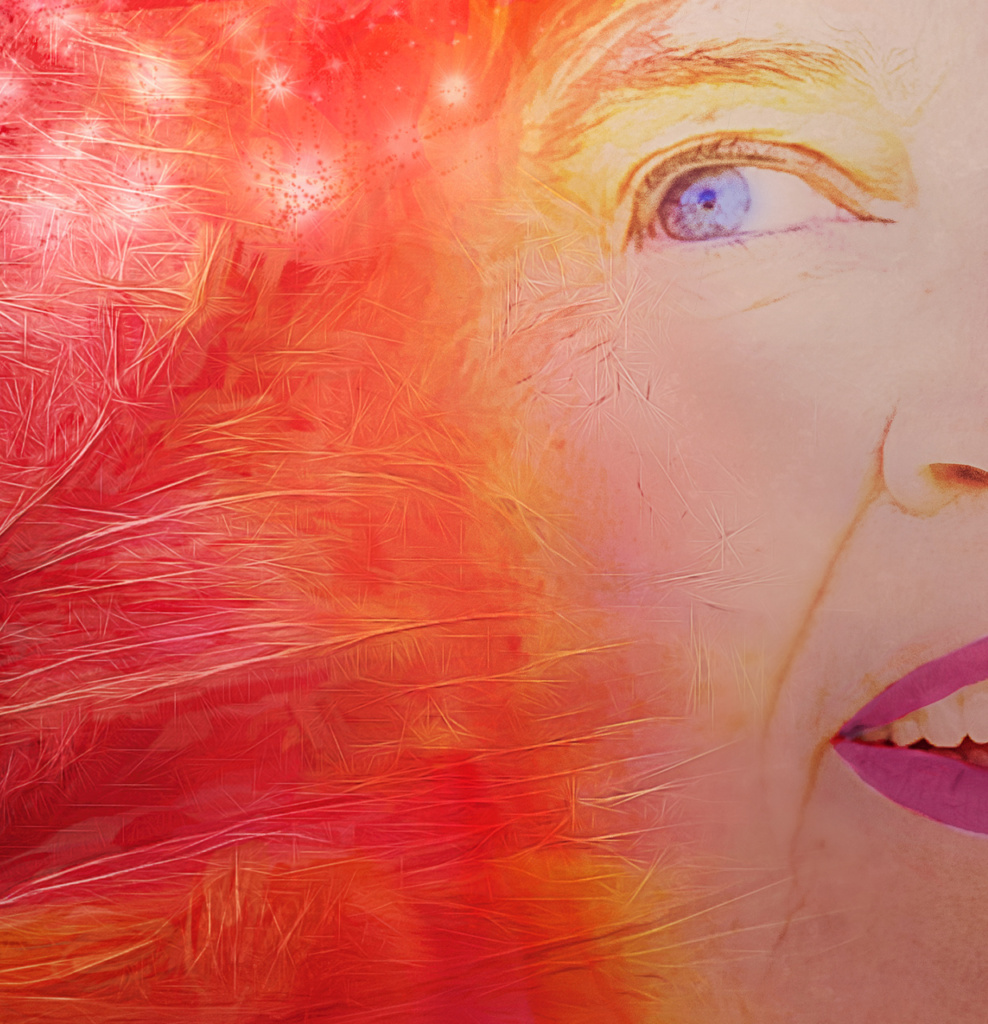 During her career Malou Berg has made a name for herself as a cabaret artist, actress, composer and wonderful singer. She has performed on theatre stages, in TV-shows and acted in films. Since 1977 she has had a number of records released, both in Sweden and the rest of the world. Other artists have also recorded her songs.
Malou Berg was born in Stockholm, Sweden, in 1950. At the age of nine she was accepted at the prestigious Adolf Fredrik Music School in Stockholm. She was skilled on the guitar, but her first instrument became the piano. And it's at the piano she finds inspiration as a composer and musical arranger.
Malou has performed since she was 15 years old. She knew very early on that singing was to be the passion of her life. She had a voice with a beautiful tone already at that early age.
She continued her musical education, but that had to be interrupted when she got a gig as a bass player in the rock group "NQB". Next she formed duo with her friend Greta;'Greta & Malou'. Later on at the Fattighusets cabaret, Malou got a chance to improvise and live out her passion on stage. Greta & Malou recorded Malou's songs, and in 1977 they were chosen as one of ten finalists in the Swedish Eurovision Song Contest, performing 'Åh, vilken sång' (I Feel a Song). Malou's career took off, and after that her life consisted of touring, composing and taking singing lessons. In 1978 Greta & Malou went separate ways.
Malou found time to focus on her composing. She participated in, and wrote music to various theatrical venues in or around the Swedish capital of Stockholm. Berg wrote music for a series of children's radio programs. She also participated in several popular films and TV-series.
In 1980 Malou's first solo album 'Malou Berg' was released. Malou collaborated with different lyricists and seven of her gospels were awarded Certificate of Achievement in the Billboard Song Contest's Gospel category, and many have also been recorded by other artists.
In 1982, STIM (The Swedish equivalent of ASCAP) awarded her a scholarship at the Berklee College of Music in Boston, USA. It was then she decided to give her voice to gospel music. Many a voice coach have tried to form her voice to be like an opera singer's, but Malou just wanted strengthen her voice to carry her all the way. She says it took her many years to develope her voice and 'get rid of old garbage'. This paid off. Comments from music critics include: 'Mighty voice', 'convincing' and 'heart-wrenchingly beautiful'. Gospel! Malou Berg has collaborated and performed her gospel songs with choirs all over Sweden. It came natural for her to write choir arrangements, and lead a choir.
Now she was able to use her experiences from the cabaret stage, as well Greta & Malou at Sopot Festival 1977 as her education at Berklee, and help the choirs to really 'sing their hearts out'. This inspired Malou to lead a choir of her own, still existing today.
After living and breathing with gospel music for eleven years, Malou felt that another kind of music was being born inside of her. It was DEN INRE VÄGEN (The Inner Path), a sacred musical piece for three soloists, choir and string quartet. The piece received spectacular reviews, and was performed at several triumphant concerts.
A few years later she was ready for her next musical adventure, which led her onto a whole new world. HOYA was born. It was a new kind of world music with an imaginary 'Pleiadian' language, percussion, didgeridoo and voices, music that took the listener back to man's origin and the beginning of time. HOYA left you with a suggestive, musical message of joy.
When the album HOYA was released, it received great reviews. Malou toured with two singers performing songs from the album. She sang HOYA live at the event 'Swedish Style in Tokyo', in Japan, Tokyo in 2004 and the Japanese audience loved her music. The follow-up album OMINE, with a more meditative tone, was released in 2005. With the title song 'Omine', Malou won the prestigious UK Songwriting Contest 2006 in the Miscellaneous category. Later the same year she won 1st prize for 'Omine' in Broadjam's New Age music contest. The third album AMAONA, released in Sweden 2008, had a more lively and joyful energy. On this album Malou combines her Pleiadian language with english lyrics by Susanne Wigforss.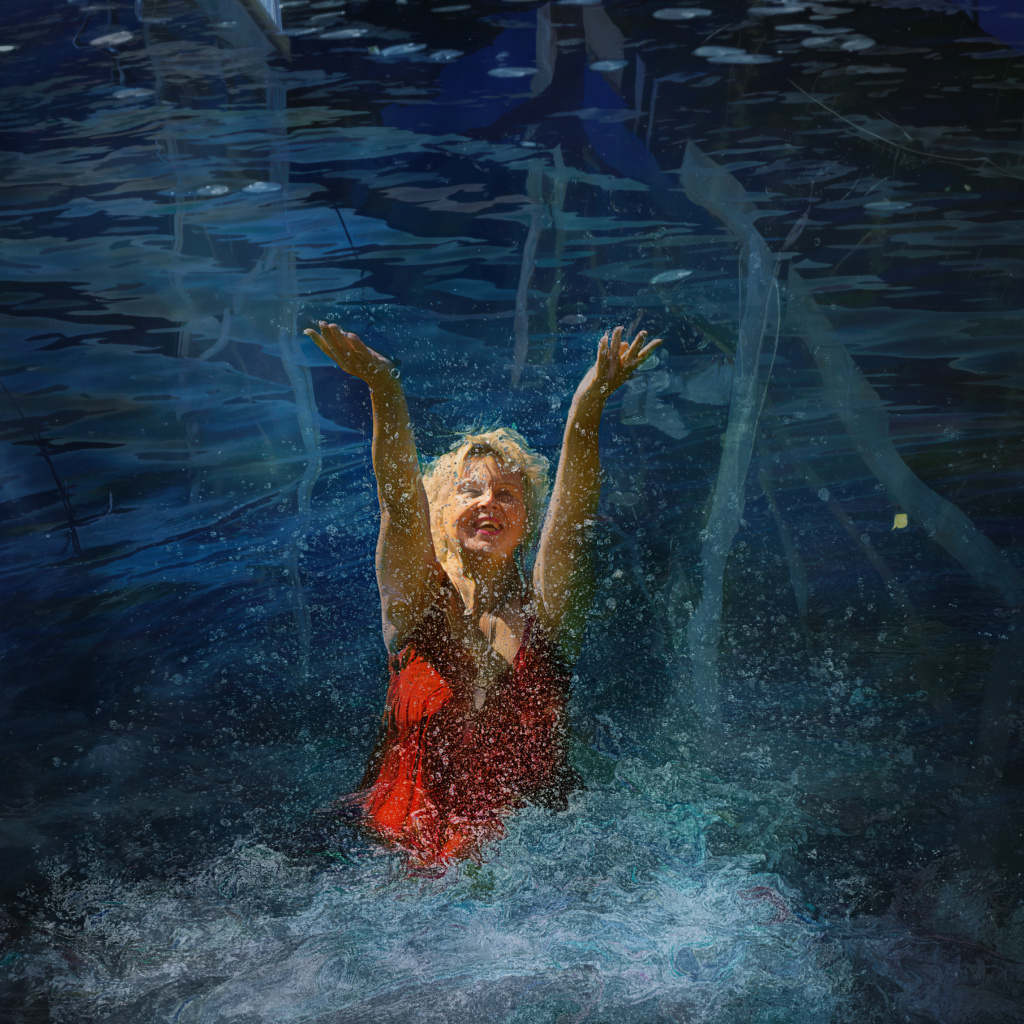 In 2009, Malou was awarded The Word-Price at the annual Word-Festival in Sweden for her Pleiadian language used in the Pleiadian Suite. That same year, Malou was invited to be the main feature by the Southkorean annual HwaEom Spirit Music Ritual, to perform songs from her album HOYA, for which she has received great international interest. Malous album ALIGNMENT, number four in The Pleiadian Suite, was then released in 2010 and has recieved great reviews, just as the next album BREATHE OUT. RESTFUL, a compilation album with a Christmas feel, consisted of songs from all albums in The Pleiadian Suite (incl the LightSongs 3 CD Box, an album yet too come) was released 2018. LIGHTSONGS (3 CD Box) was recorded 2016-2023 and released September 15, 2023. The albums of The Pleiadian Suite are released in Sweden, Taiwan, Southkorea, Germany, Austria and Switzerland.
Malou Berg lives on a farm in a small village near Östhammar on the Swedish East coast, two hours drive from Stockholm. She has two daughters, and both are studying. Other members of the family include a dog, two cats and a few Icelandic horses. It is in this beautiful rural setting that Malou finds the peace and inspiration to create music in her separate studio cottage. She says that the composing itself always has been intuitive, but that her musical education always has been very helpful.