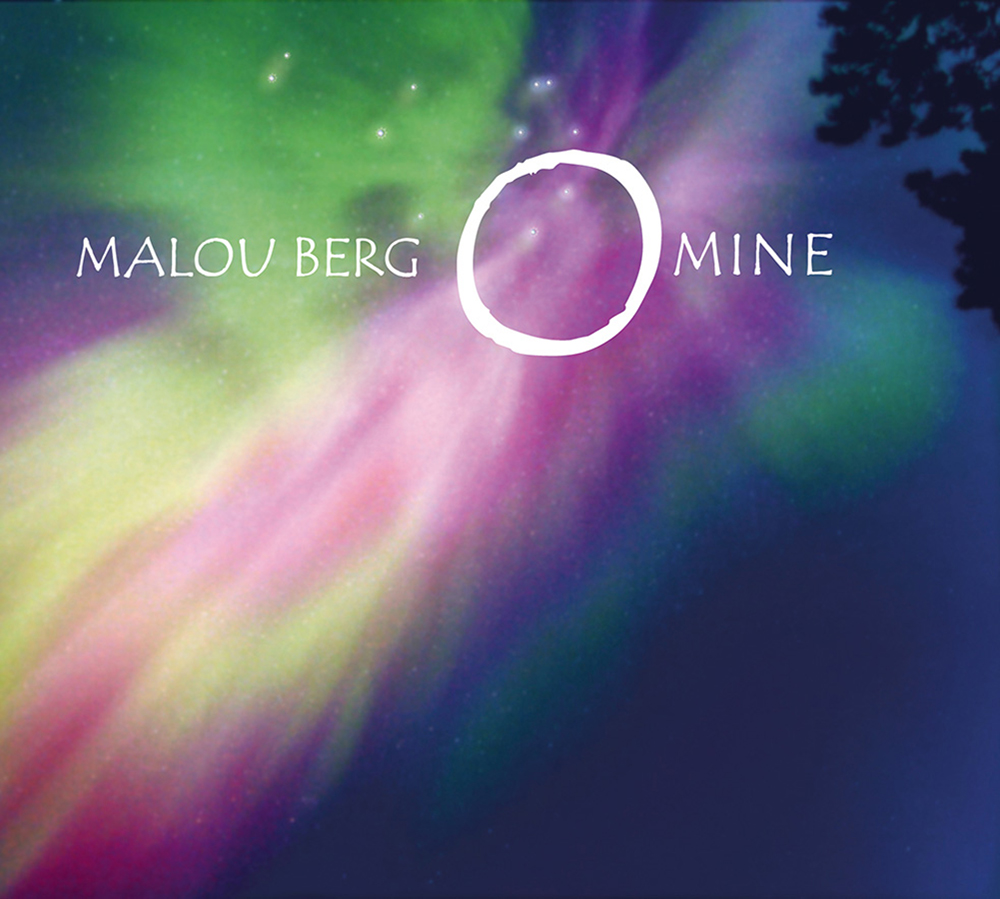 Comments
"Thanks for a wonderful CD… I sat down in my favourite armchair and relaxed. Closed my eyes. Ended up in Africa, a settlement with huts, festival with happy people. Rhythmic, inspiring, just so fabulously wonderful!"
Berne Strandh, Radio Sölvesborg FM92
---
"Wonderful atmosphere. This music makes you happy. It takes guts to invent a new language. It feels exciting that you, in some way, nevertheless understand the content."
Blossom Tainton, artist, fitness consultant, and more
---
"Meditative music, so beautiful… This is a comfort to the soul."
Janne "Loffe" Carlsson, artist, musician, actor
---
"As a gospel artist, Malou has inspired me deeply and her new world music with her cosmic tone gives me a feeling of timeless quiet."
Annastina Vrethammar, Annastina Vrethammar, author (of 'Tänk dig ett bättre liv'), therapist
---
Comments – per E-mail:
"Now what is this? Wow, this is gooood!"
Last summer I attended the Oneness-festival at Gärdet together with a friend of mine. We were sitting on our blanket and were absentmindedly benevolent – that is to say until you started singing. Then all of a sudden we sat up saying, "Now what is this? –wow, this is good!" Furthermore, I added, "I want a record with those people! I wonder how to get hold of one?" A little later a woman passed by us, and she was selling Hoya. Talk about fast granting of requests. And how that the friend has a birthday, I happened to see an ad about Omine and realized that this was the perfect present for her. She also loved to sing herself.
Thanks a lot
Eva
---
Hi Malou,
I recently gave your CD Omine to a good friend here on Mallorca. This is his response: 'Yes !!! She is so beautiful. Thank you very very much. Now I'm listening to the other music she have in her website. Spectacular!!! Actually nice.'
Hug
BenteLion
---
"Hi Malou!
Some months ago I received a CD from my friend Karin who said, "I think you are going to like this." Without any prejudice I put the Omine CD on the player and started listening! The most wonderful and deep I have heard in a very long time (if ever)! Just wanted to tell you that when I listened to Omine and the other songs, they filled me with such nostalgia and my heart ached with loving memories that I do not remember … even though I somehow do! The word FAMILY encompasses me…!!! And so wonderful to sing along with too!!! The singing and breathing make me so calm! Very healing! (Do you need a member of your female choir? I would love to audition for you! Have always loved singing!)
Warm hugs for you
Kerstin Malmberg
---
Keep on singing, let the world hear your beautiful voice!
Take care!
*PEACE*
Malin
---
Great music
Hi there! Unfortunately I did not have the opportunity to watch your performance on TV, on the other hand I listen to your music almost every night before going to sleep and am always amazed at the harmony and the language. There is a configuration of sound in several of the songs that touch you directly. Kanawah is absolutely unique – it transports you into a state of meditation and touches you deeply every time! Two of the records I bought were presents, the first one for a woman who gives healing and support in different ways to other people. I have known her for a long time and to me it was obvious that your music can strengthen what she is doing. The second one was a gift for a woman who I believe is badly in need of weeping and of finding new strength to go on. The rest of the records are sure to end up under different Christmas trees… Quite apart from the music itself, I like the way you sing. Being an amateur singer in both choirs and rock-bands, I prick my ears a little extra when I hear the shades you create! If ever you get the idea to give lessons, I want to be the first in the queue!
Take very good care of yourself
Kajsa
---
Your music gives light!!!
Hi Malou
Omine is healing, inspiring and touch my very innermost… Have gone through a long healing process myself and am now helping others to find light, joy, peace and wholeness. Music has been a great help to me, and if you find the right one, it is simply wonderful. I immediately felt that I just had to have this record and Hoya… Wish you all joy, happiness and inspiration, for more music, more songs, you are helping so many people to find light and love through your music.
Warm hugs to you
AnneLi
---
Omine
Artist: Malou Berg
Release Date:
Price: 119:-
"I am a temporary visitor
During my stay on earth I reside in a human body
It is a little slow, but quite useful
For a short period of time
Until I'm finished here
And will return home
To that grand Universe
Omine!"

– Heaven, soul, meditation, inspiration, peace and inward energy
'OMINE' has a meditative undertone. It is beautiful and melodic, and yet uplifting and full of rhythm. It is joyful music with words that Malou says she has borrowed from a Pleiadian language. 'ia Omine ama'! – Open your heart! Set your soul free! Listen! Let the music flow!
Buy here / Köp här
---
Comments from listeners at the Vattumannen book store:
So beautiful that it almost hurts!
September 21, 2005
Yet another master piece from this talented artist! Malou's fantastic voice blends with the unique music in an exceptional way. Very few people have been gifted with an angelic voice such as Malou's. Like HOYA, OMINE belongs to a completely unique and special genre of music. Stunningly beautiful!! (very highest marks)
/Anna Rehnberg
---
Omine is wonderful!
September 16, 2005
With its mixture of both pulsating joy of life and quiet peace, Omine speak with the soul and leaves it full of both peace and power – and whole. Fantastic musicians and brilliant singing which find their way into every pore and make the entire body react. Sister Hoya was the predecessor and breaker of new ground. With Omine, the level has been elevated even more and Malou has reached new heights. Omine is simply wonderful (very highest marks)
/Ella
---
Comments – per mail:
Wonderful music that gives me the strength to go on fighting. Found you through an ad in the "Energi Vågen" paper, listened to some tunes and it is, among other things, that kind of wonderful music that gives me the strength to fight on! Am immediately going to order a record J. Furthermore, both of us live in the beautiful area of Roslagen! Even the horses are beautiful!
Light & Darkness//
Wynja
---
Fabulous!
Just wanted to say that I thought you were FABULOUSLY great on the Morning News programme. 😀 Your music makes me calm and collected. You gave me strength to get through the day that I beforehand knew was going to be sheer hell.
Grand praise to you!!
//Petra
---
You are fantastic!!!
You were so very lovely on TV today. Just wanted to say it again. You are so skilful that I get goose pimples when I listen to your music. I want to cry – but for joy because it feels as if a memory is awakened within me, something that I recognize… and that I had forgotten for a while… Your music touches the very core of my being.
Katarina Olli
---
GOOD LUCK ON TV4, SEND YOU LOTS AND LOTS OF LIGHT… your record is wonderful
Ursula
---
Dear Malou,
I listen and listen and listen.
And let others listen.
The record is fantastic. Congratulations.
Hugs
Tom
---
Hi Malou!
Thanks for the record!
Omine and I are extremely happy together!
You have a wonderful singing voice and the tunes are fantastic.
Thomas Westberg
---
Just wanted to say that you have an incredible voice that goes to the heart. I have never before experienced anything like it. I wish you all the very best in your future singing career.
Sincerely yours
Margaretha Kjellin
---
Omine is completely wonderful. I use it sometimes at meditation. It gives me calm when I feel stressed. Thank you.
Ulf. Stockholm