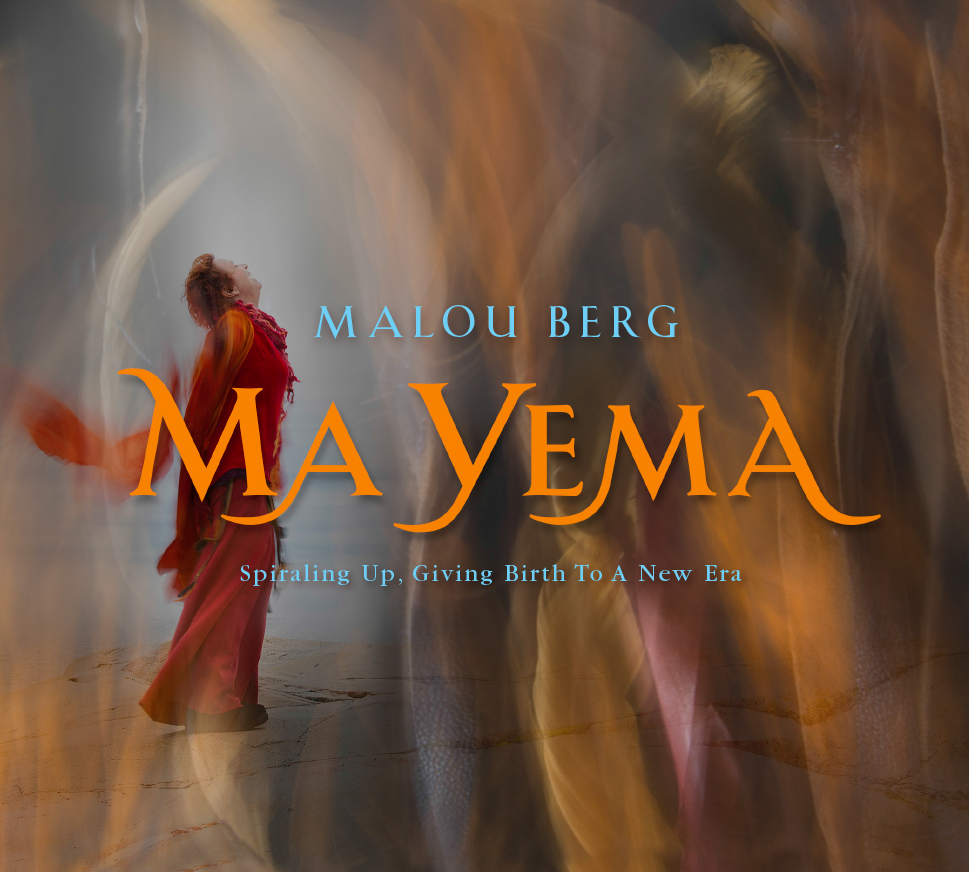 COMMENTS
"I received a notification from Spotify yesterday to tell me that your new album is available – I just want to tell you that I have fallen in love with the song Sola Me. It is abolutely beautiful and made me cry the first time I heard it. Well done on yet another fine piece of work. X"
Emma S, Glasgow, UK
"Your new album looks great and the sound track is fabulous"
Linda Te Aroha, Melbourne, Australia
Thank You for music and songs of the Heart! You are sooo Divine!

Nirvana Kotromanić
Ma Yema
Artist: Malou Berg
Release Date: 2016-10-21
Price: 119:-
Fire, varmth, energy
MA YEMA is the 6th album in "The Pleiadian Suite", with songs to relax to, or get energized by, create peace and quiet, to feel good. Feel-good music 🙂 It began with HOYA, with the element of Earth, Body. Followed by OMINE, Heaven, Soul. The third album in what was expanding into av suite of albums: "The Pleiadian Suite" was AMAONA, Water, Emotions. Coming next was ALIGNMENT, Ether, Intuition. BREATHE OUT, an alternative Christmas album with songs from the earlier albums in new arrangements, came after that. With MA YEMA, Fire, Energy, the albums focused on the elements in "The Pleiadian Suite" is concluded. We have gone full circle! It isn't the hot, devastating, destructive fire that we meet in MA YEMA, but the warm, embracing and life giving.
MA YEMA – Release October, 21 2016
Buy here / Köp här
---
"Hi! Respect! I love your art! It is sooo unique suptile deep magical … My fav. is Earth song! I sing it with you it somehow familiar to me on first listening! I hope you will realise it for public to be able to share it! My sincere warm wishes to you and your art work now – future "
 Nirvana Kotromanić